Speakers
talks and workshop sessions
Talk by Devraj Gautam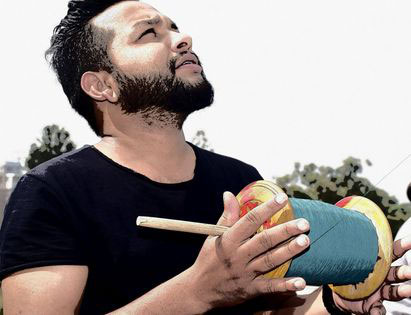 Adding the Cherry of NoSQL on Top of Relational Cake
Devraj Gautam
Abstract:
Most of us build applications in the standard relational database schemas in Postgre SQL. There might be scenarios where you want no-SQL data storage for unstructured data in your application. SOll, you can't use the modern No-SQL-based database because of various reasons.
In this talk, I will discuss the scenarios when you can use the JSON data in Postgre SQL to store unstructured data so that you can leverage the same standard relaOonal database for your unstructured data. We will explore various problem scenarios when you can store unstructured data and provide an efficient solution to the problems. The talk will cover the possible database model to store data and queries needed to retrieve data for the solution to the problem.
The Otle takes a metaphor of cake and cheery cake in the sense that you have a whole database with relaOonal database objects. You want to top it with cheery, meaning achieving better efficiency by storing non-structured data in JSON when needed. This talk is not about designing a totally No-SQL unstructured database but is about using the capabilities of JSON to store and retrieve unstructured data when needed at same reaping the benefits of relational data storage.
About Speaker:
Over the past 14 years, Devraj has developed a diverse skillset in software engineering, project/product management, system architecture analysis, and design. He have built scalable software and data solutions across a range of domains and industries, from small startups to large enterprise organizations.
As a co-founder of Cloudtai, he plays a critical role in designing innovative solutions and making key technical decisions. He is passionate about writing reusable software components that can be shared with the team and providing mentorship to help others grow and develop their skills.
With a strong focus on agile methodologies such as Scrum, He has extensive experience in managing complex projects for both national and international clients. He is driven to deliver high-quality products that meet business goals and exceed expectations.